Sunday, July 31, 2005 / 1:29 PM
Comment(s)
IVE CHANGED A NEW SKIN. HAHA. HOWS THIS? WELL. I THINK ITS MUCH NICER THAN THE PREVIOUS ONE. =))
RIGHT. WENT FOR DINNER AT SEMBAWANG. DAMN. DAD WENT TO CUT HIS HAIR. WAH LAO. WE SPENT SO LONG INSIDE THE SHOPPING CENTRE ROAMING AIMLESSLY LUH. SEMBAWANG SHOPPING CENTRE. WAH LAO. WHITE ELEPHANT CAN!
PICTURES. I DIDNT MANAGE TO TAKE PICTURES OF THE FOOD WE ATE, BUT THEY WERE REALYL REALLY REALLY NICE FOOD. BWAHAHA. YUMMYLICIOUS LA.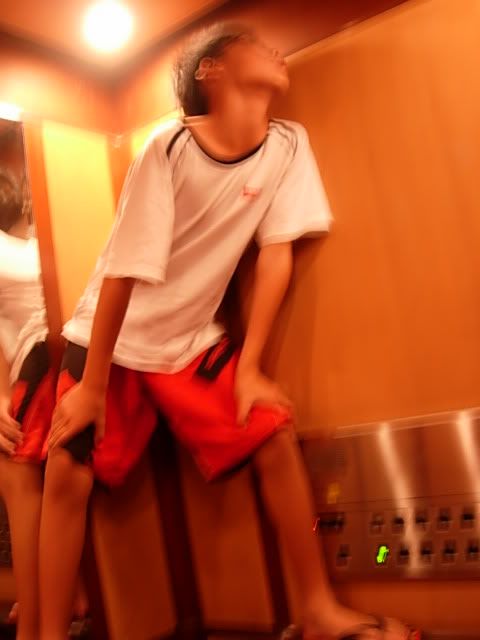 THTS JORBEL, HE WAS INSIDE THE LIFT, STOOD ON THE RAILING
ME! AT THE BASEMENT CARPARK!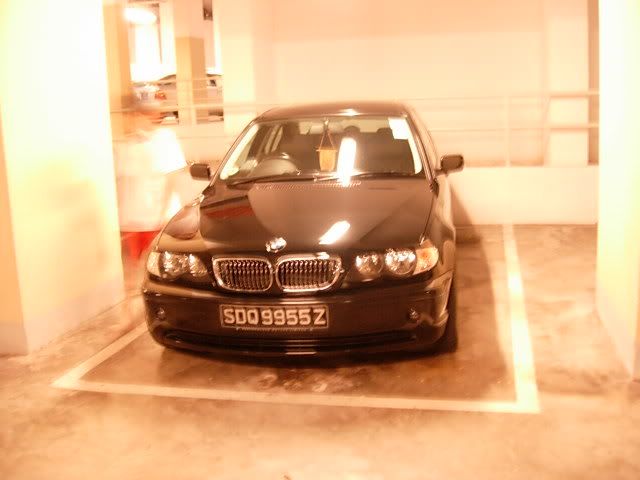 MY DADS CAR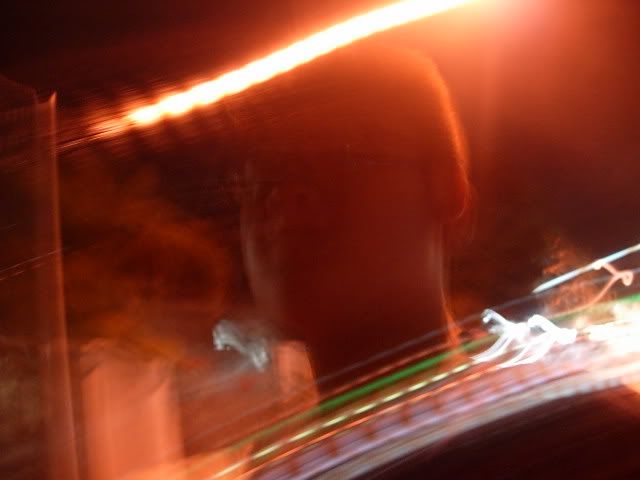 SELF OBSESSION LUH! ((X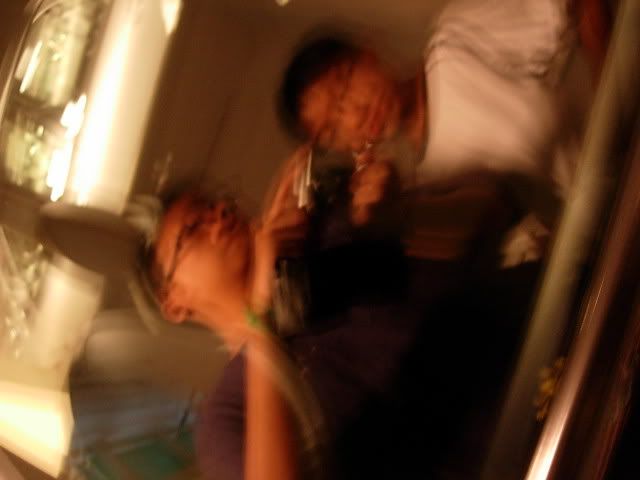 JORBEL AND I. PHOTORING ON THE WINDOW SCREEN OF MY DADS CAR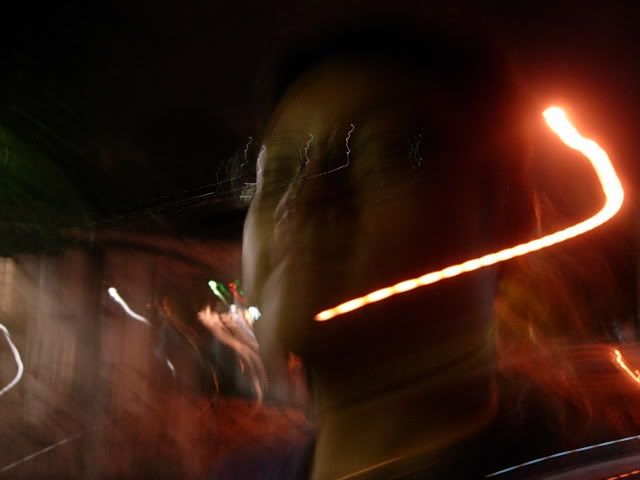 ANOTHER ONE. SORRY IF I MADE U PUKE A LOT =)))
YEAH. I'LL TRY TO PUT PHOTOS ON EVERY ENTRY. COS I THINK IT MAKES READING A LOT MORE INTERESTING. TML'S SCH OF ROCK. WAH LAO. DUNNO IF I SHLD GO. DAMN. D GIG WAS ALR BAD ENOUGH TO MAKE ME DEAF, DUNEARN TALENTS. WHOAAA. HOW DISGUSTED! (((X
Wednesday, July 27, 2005 / 1:13 PM
Comment(s)
MANN. I SKIPPED SCIENCES TUTORIAL TDY CAN. JUST WENT FOR BAND. TO HELP OUT WITH THE INTER UNIFORM GROUP COMPETITION DANCE. I HOPE THE BAND CAN REALLY GET THE FIRST THIS TIME ROUND. SHIT. LAST YR I THINK WE SHOULD HAVE WON. BUT CHAMPS IN OUR HEARTS. PICTURES MORE, WORDS LESS.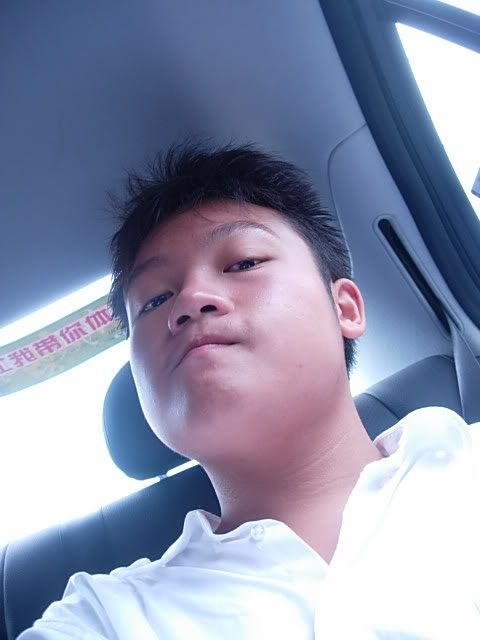 BEFORE HAIRCUT, IN CAB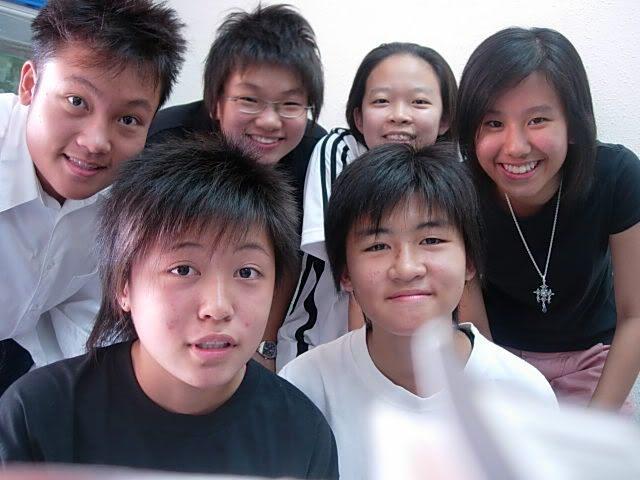 THE PEOPLE WHO GOTTA CUT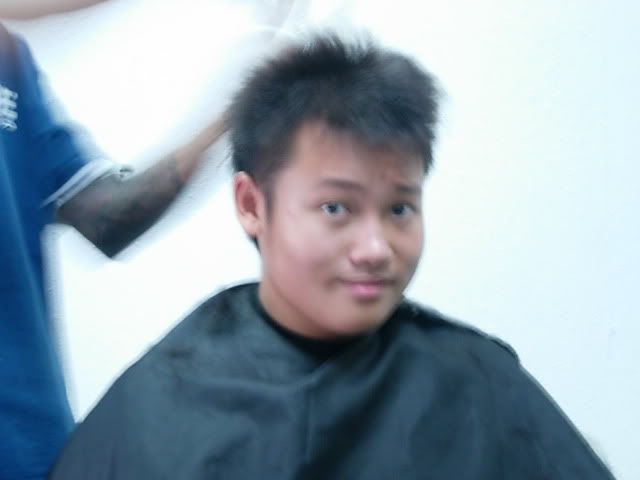 WHILE CUTTING, YUMIN TOOK THIS. WAH LAO. DAMN SCARY CAN.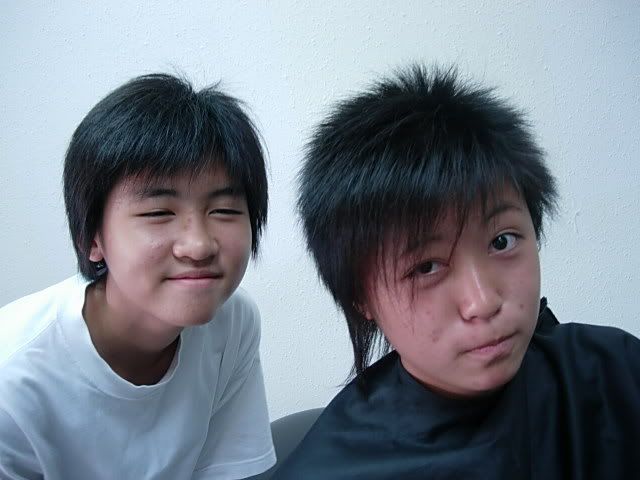 YUHONG, PEIRONG.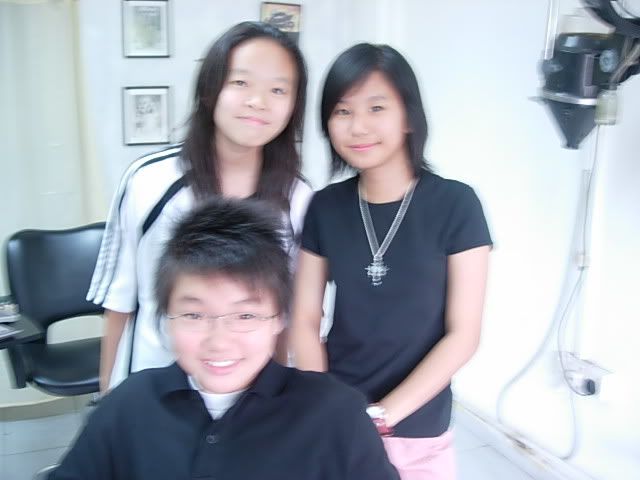 YUHONG, ANTHEA, JASMIN <3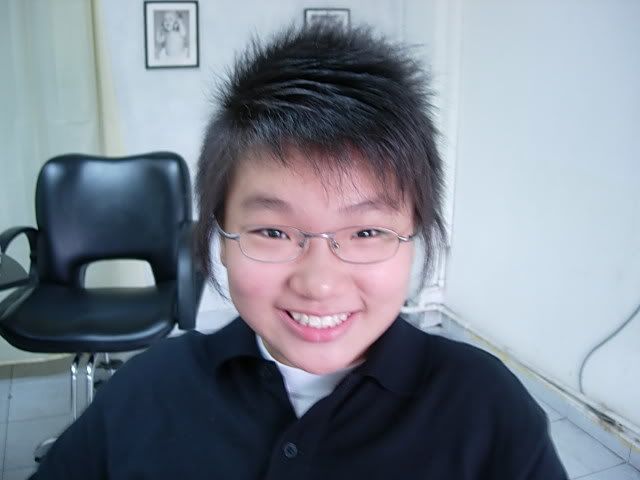 SUMO TWIN I <3 HER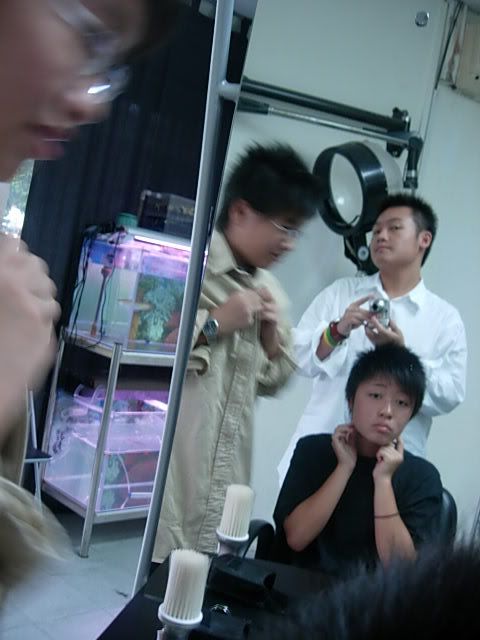 SUMO TWINS <3 + PEIRONG
TSUNAMI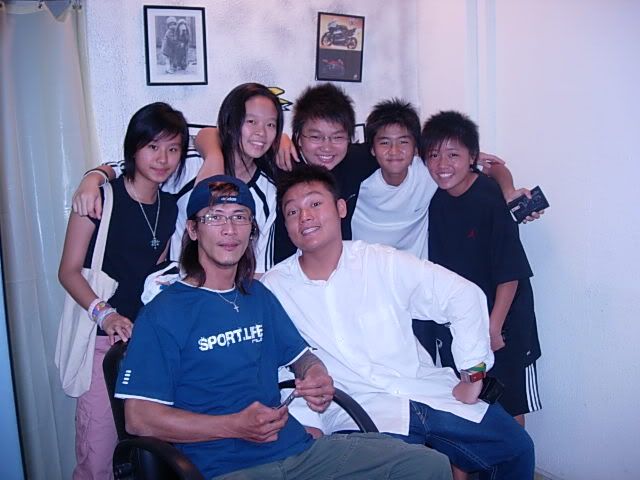 PRESENTING AFTERMATH WITH ALLOY ((X
MY VODKA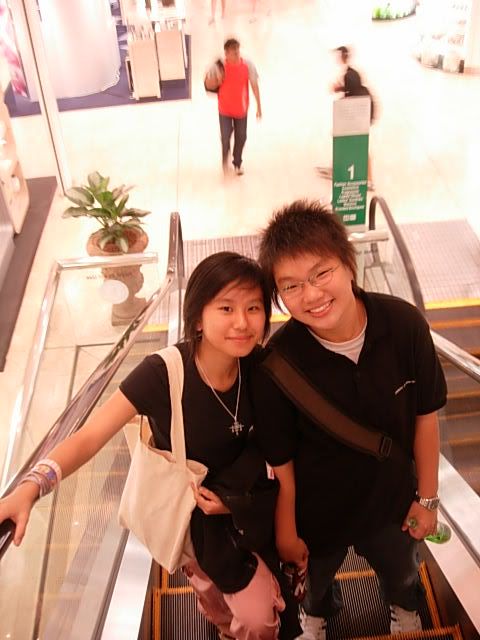 ANTHEA JASMIN
CAPPS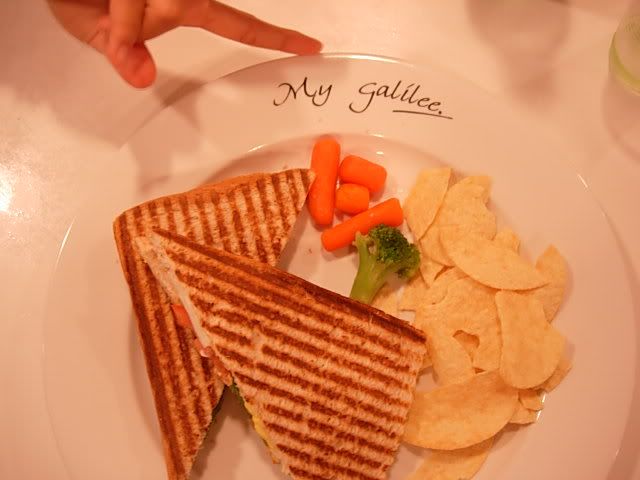 LUNCH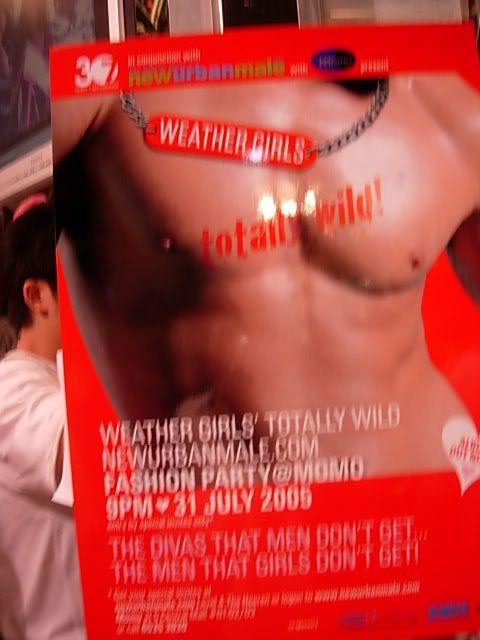 LUSTRY MERSMERISING
FOUR ADD ONE EQUALS FIVE
DINNER!!
ARCADE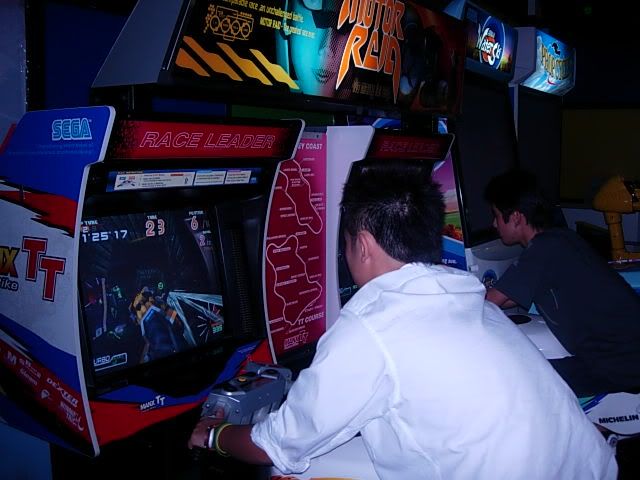 GAMING LUH!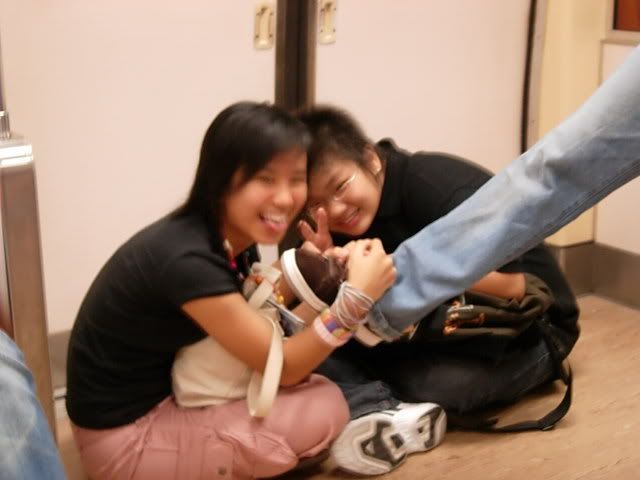 EFFING IDIOTS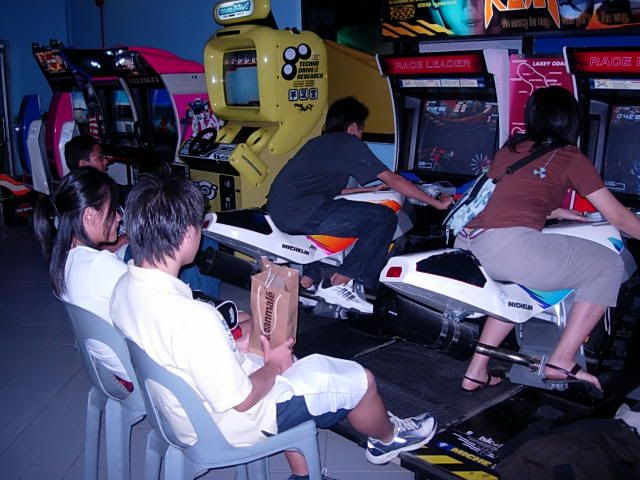 COMMENTLESS X))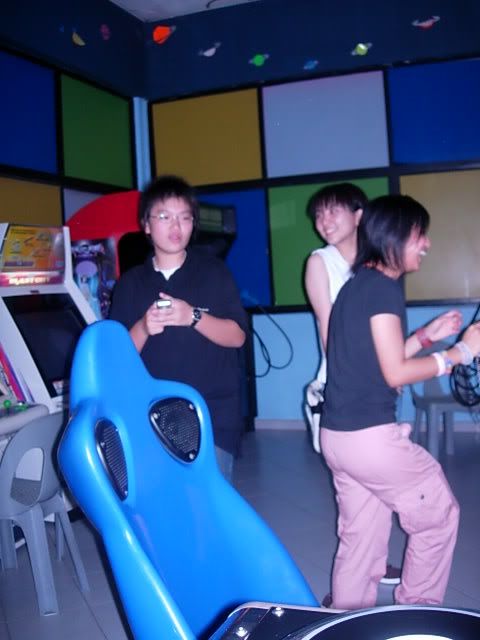 LADIES!!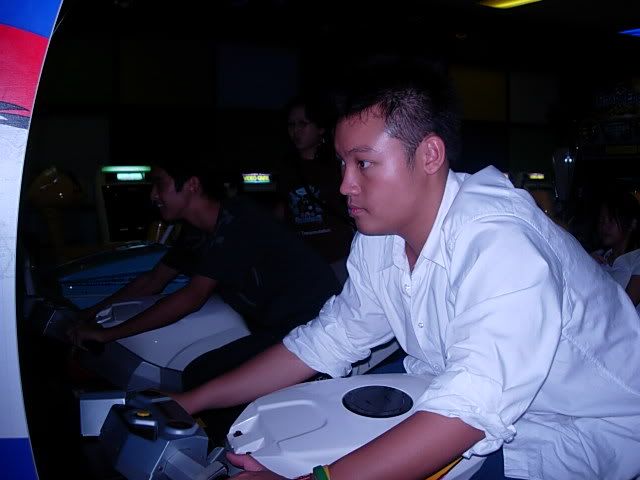 JORDUS!
Monday, July 25, 2005 / 5:00 AM
Comment(s)
HELLO. I'D MY HAIR CUT YTD. IT WAS FUGLY. I LOOKED DAMN FUGLY. DAMN. PEIRONG, YUHONG, YUMIN, JAS, ANT AND I WENT T CUT. 10BUCKS. WAH LAO. MINE TURNED OUT T BE THE WORST CAN!! I'LL UPDATE THE PICTURES THE NEXT ENTRY. MY SIS TOOK THE CAM WITH HER. AFTER HAIRCUT, WE WENT STUDYING, STEAMBOAT, ARCADE. REACHED HOME AT 12PLUS. DAMNN. SO HILARIOUS CAN THE TRIP. THE STEAMBOAT WAS WITH PART OF MY CLASS PEEPS. SO NICE PLS. WE WERE RUNNING FOR THE LAST TRAIN. I WAS THE SLOWEST, COS MY JEANS DROPPED! THEY KEPY WANTING TO PULL MY PANTS DOWN. DAMNN PLS. BWAHAHA. COS IM NICE AND CUTE. =)) BOOO. RIGHTS.
PICTURES FOR RACIAL HARMONY DAY. IM DAMN UGLY!! BUT ITS WORTH LOOKING THRU ALL. COS IM DAMN NICE!!
HAIL 4E3, WITH SIMEI HIGH 2006-2008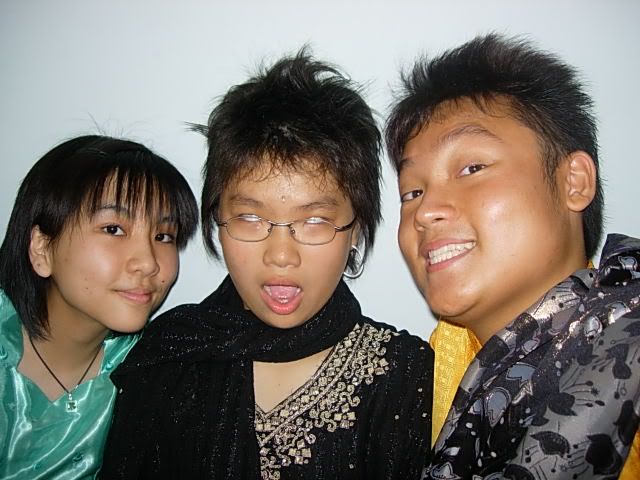 SHIRLEY, TWIN AND I.
FATSO TWINS <33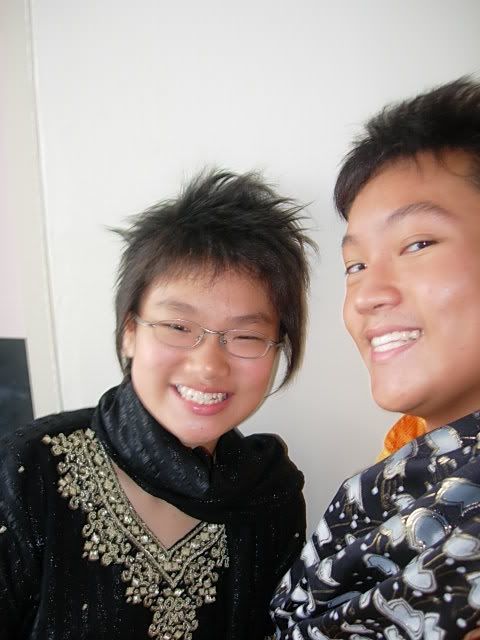 FATSO TWINS II <33
FATSO TWINS III <33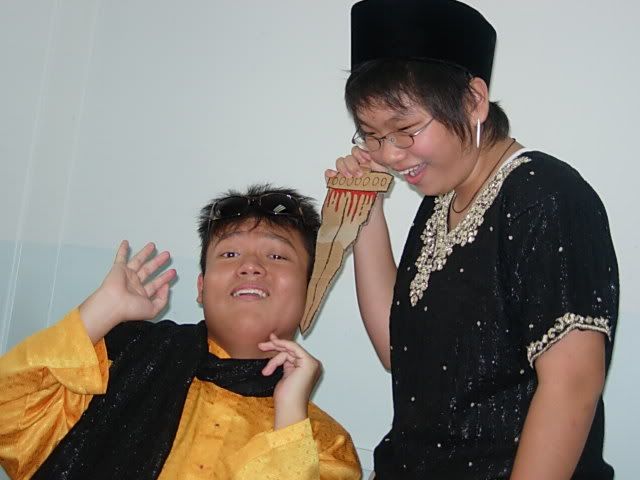 IM THE GIRL, TWIN'S THE GUY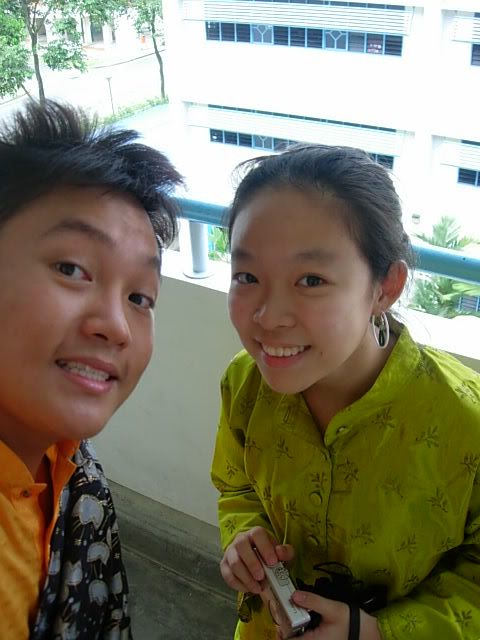 JORDUS YUMIN.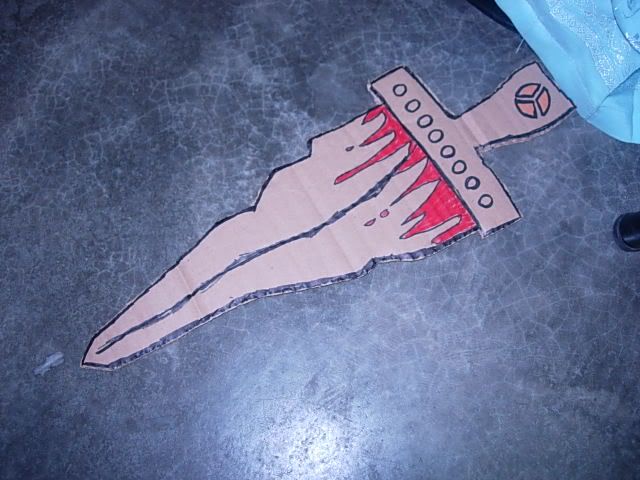 MY SWORD!! SULTAN JORDUS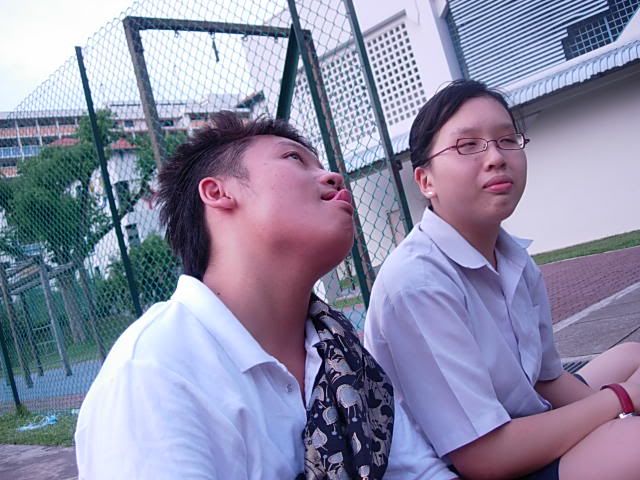 AFTER CHANGE, JOR WITH SHUYING. [6PM]
JOR, YUMIN, NOREEN.
JOR, VALS. SHE'S HOT
LOOK AT ME. PUIS
IM A SINGH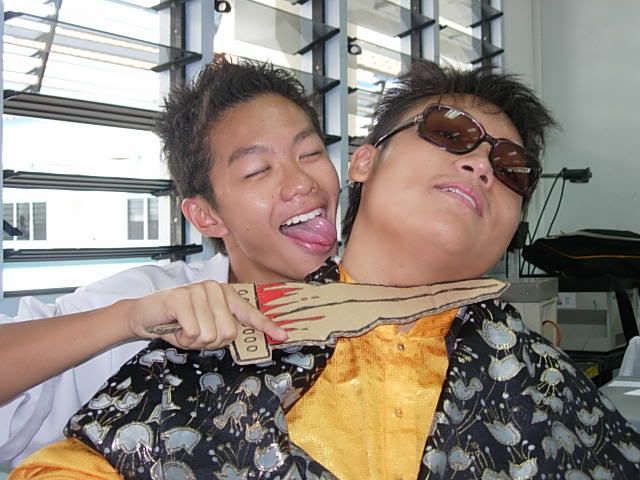 MY GAY PARTNER.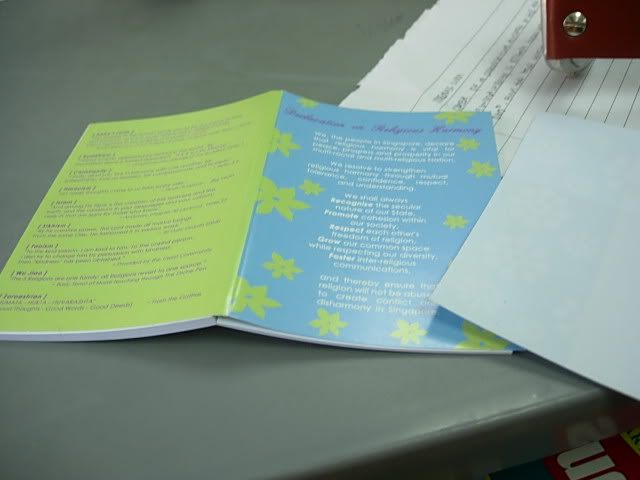 THIS YRS GIFT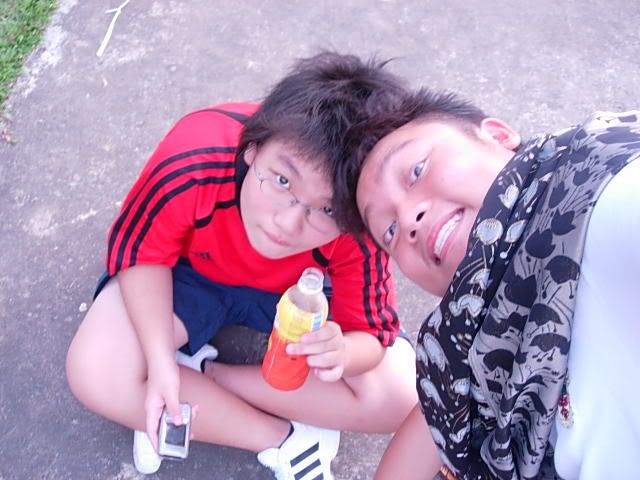 TWIN AND I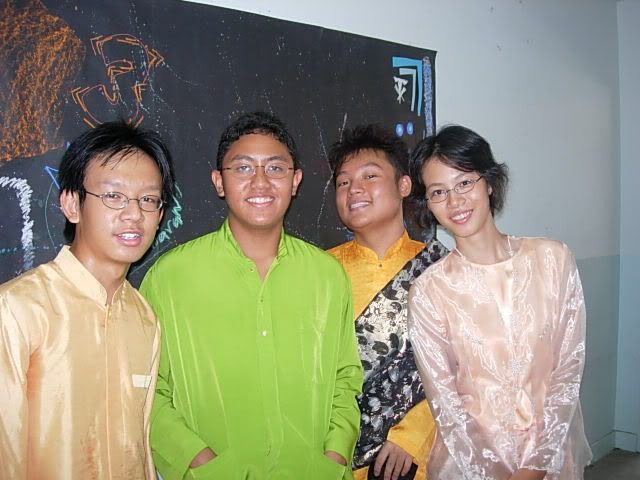 WEITAT, ABRAHAM, JOR, EILEEN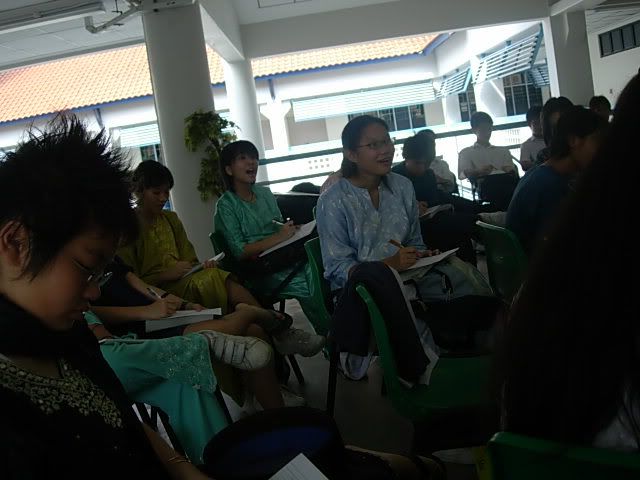 OUTDOOR TUTORIAL
OUT AS A CLASS, T WESTMALL!~
ELEGANCE
I GET BABES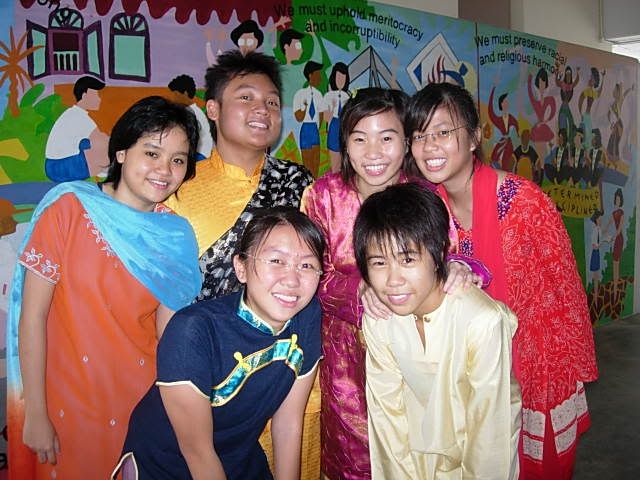 JOR + 4E2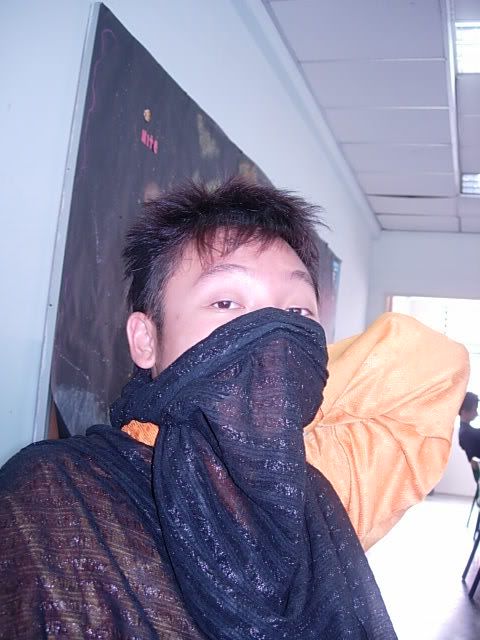 TO END.